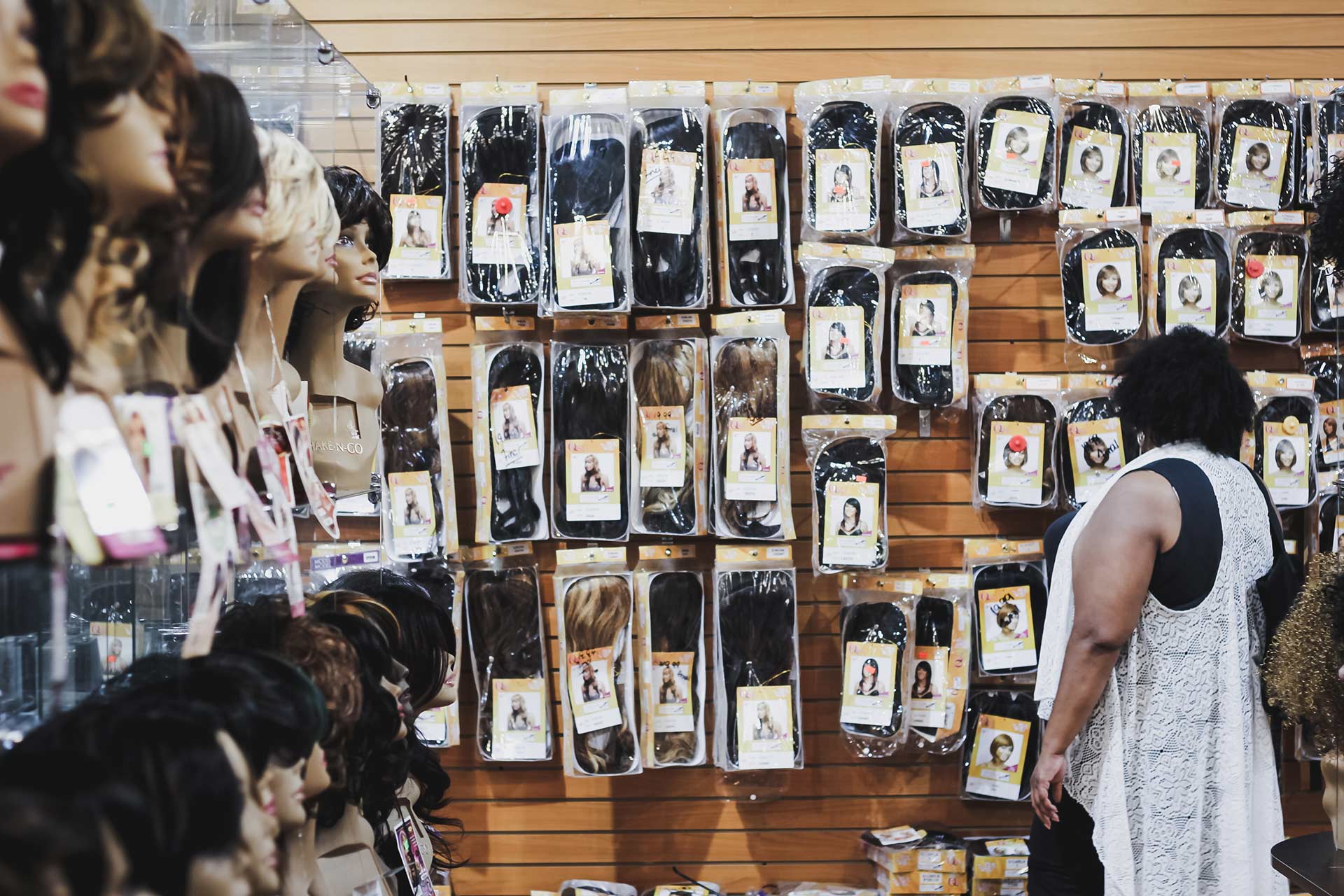 This Terms of Purchase Agreement (the "Agreement"), is made by and between CreateHER Stock, and you (hereafter known as "User or Customer", and collectively, the "Parties").
By subscribing to/purchasing a digitial good or service product (as defined below) from CreateHER Stock, User agrees to be bound by the following terms:
The headings of the paragraphs of this Agreement are inserted for convenience of reference only and are not intended to be part of or to affect the meaning or interpretation of this Agreement.
Definitions
1. Users/Customers – individuals who purchase and/or resource digital goods or solicit need for services offered via CreateHER Stock. 
2. Digital Goods and Services – referencing digital goods as recurring subscriptions, any downloadable content (images, photo packs, etc) and services being custom stock photography.
3. Recurring Subscriptions – accounts created in agreement to paid access of premium content.
Conditions of Sale
Introduction
These Conditions of Sale govern the sale of digital goods and services offered through CreateHER Stock to its users/customers.
​
1. The Contract
When you purchase digital goods or services from CreateHER Stock or its Contributors via any of our online real estate you are automatically agreeing to these purchasing terms and are expected to abide by them as a user/purchaser. CreateHER Stock reserves the right, at our sole discretion to reject any order we receive. By placing an order through CreateHER Stock you agree you are:
legally capable of entering into binding contracts

are at least 18 years old or are aged 16-18 and have read these terms of sale together with your parent and/or guardian who has explained these conditions of sale to you so that you fully understand them
2. Cancellation and Refunds
By purchasing digital goods or services from CreateHER Stock, you,  the user/customer agrees to complete understanding of our cancellation and refund policy.
All recurring subscriptions and paid, digital content downloads (including commercial license purchases) sales made through CreateHER Stock are final, which means that due to the digital nature of the product/service, and because instant access is granted once membership is confirmed, no refunds are given. All users are sent notification reminders of upcoming renewals. Allowing renewal automatically or canceling prior to renewal date is the responsibility of the user. Refunds will be considered only if any of the following conditions apply:
​User shares proof of inability to access content for any technical reason verified on our end. This includes corrupted files, website tech issues, etc. 
As our digital content or digital goods can not be returned, we do not give refunds to users who for any reason did not make use of their subscription(s) or content downloads – this includes but not limited to users who did not find the images to suit their aesthetic needs and having paid for access to content then not doing so. We do not refund users who experience issues on their end – includes connectivity issues, incompatible browser updates, etc. We reserve the right to ban user IP addresses of users who choose to dismiss this agreement in any way.
Recurring memberships can be canceled at any time. The member account will remain active until the end of the subscription term and all images downloaded while the membership was active may still be used.
Refunds for digital services offered through CreateHER Stock are not given. Digital service deposits are non-refundable and any remaining balance on services may not be paid considering service being offered will not be completed if payment is not made or as agreed depending on customer and project.
2.1 Subscriptions
Digital goods sold via a recurring daily, weekly, monthly or yearly payment can be cancelled at anytime by accessing the cancellation link within user profile and by clicking 'cancel' or by contacting CreateHER Stock support. In the event that a recurring payment fails due to an expired credit or debit card, or lack of funds,  CreateHER Stock reserves the right to suspend access to the subscription.
3. Price and Payment
The price of any digital good or service  will be as quoted on the "Store" at the then current time, except in the case of obvious error. This price may include legally applicable VAT. The "Customer" agrees they may have to provide their country of residence during the order process for the purposes of calculating the correct amount of VAT to apply to the order. We will not accept any offers for digital goods or services other than at the current price offered. Payment for all subscriptions/digital goods and services is processed securely by Stripe.
3.1 Subscription Billing
For digital goods (subscriptions) sold via a recurring daily, weekly, monthly or yearly payment you (the user/customer) herby agree and authorize CreateHER Stock to charge your credit or debit card in the future based on the billing period user subscribed to. Where the recurring payment date does not recur in a particular period (e.g., 31 January, but there is no 31 February), the user will be charged on the closest preceding date to the payment date (e.g., 28 February) for that period.
4. Delivery
Digital goods (free or paid) can be delivered to the user in various methods:
via direct download to the User's/Customer's personal computer

via direct download to the User's/Customer's personal mobile device

via transfer to the User's/Customer's Dropbox account
You hereby agree to download digital goods for personal/non-commercial use (as agreed under Usage) only and that you will not copy, redistribute, transmit, assign, sell, broadcast, rent, share, lend, modify, adapt, edit, sub-license or transfer any digital goods to anyone else. Nothing in these conditions of sale grants the User any rights other than those expressly set out herein. These terms do not grant the User any rights in relation to the synchronisation, public performance, promotional use, commercial sale, resale, reproduction, distribution or commercial exploitation of any digital goods or services. Any breaches of these terms will be pursued to the full extent of the law. Some digital goods and services sold via CreateHER Stock may contain additional licensing terms or terms of use within the download which the User hereby agrees to abide by.
Some digital goods and services may be  advertised in our platform as having counterpart physical goods. If purchasing this type of product digital good or service, we will collect the User address during the order process to allow  drop ship of the counterpart physical product. CreateHER Stock assumes no responsibility for physical goods shipped to the User, this service is only provided as a convenience to the drop ship merchant.
4.1 Subscriptions
When purchasing digital goods in the form of a subscription, the User will be emailed access details/ email verification upon receipt of payment in full for the first subscription period, be that daily, weekly, monthly or yearly. Access to the service will continue until either cancelled by the User or CreateHER Stock.
5. Customer Requirements
In order for the  User to access the digital goods (premium content or downloadable purchases) the User is required to have:
an internet connection // Google Chrome highly suggested. 

a personal desktop computer or mobile device capable of opening the digital goods or downloaded content. 
6. Email Communications
In the process of subscribing to/purchasing  from CreateHER Stock the User email address will be required. CreateHER Stock also uses the User email address to issue a one time 'Order Receipt' email to upon receipt of a successful order/subscription. Users who purchases a digital subscription, may choose to be added to the CreateHER Stock email list for notification of new content, updates, and more. To prevent wasteful spending or email overflow, CreateHER Stock does not automatically add paid subscriber/user emails to our email list.
Force Majeure
Neither party shall be liable for any delay or failure to perform any of its obligations if the delay or failure results from events or circumstances outside its reasonable control, including but not limited to acts of God, strikes, lock outs, accidents, war, fire, the act or omission of government, highway authorities or any telecommunications carrier, operator or administration or other competent authority, the act or omission of any Internet Service Provider, or the delay or failure in manufacture, production, or supply by third parties of equipment or services, and the party shall be entitled to a reasonable extension of its obligations after notifying the other party of the nature and extent of such events.
Severance
If any provision of this Agreement is held invalid, illegal or unenforceable for any reason by any Court of competent jurisdiction such provision shall be severed and the remainder of the provisions hereof shall continue in full force and effect as if this Agreement had been agreed with the invalid illegal or unenforceable provision eliminated.
No Guarantee/ Warranty 
CreateHER Stock offers digital goods/ services 'as is' without warranty or guarantee of any kind, either express or implied, including no warranty as to merchantability or fitness for a particular purpose.  
Assumption of Risk
Purchaser agrees to accept all risk associated with the use of any Product, including but not limited to, ingestion of or application to Purchaser's person, the use of any Product personally or in business, all taxes and regulations applicable to any Product, all legal compliance issues related to any Product. Purchaser understands that the Company is disclaiming all liability from harm of any kind or nature caused directly or indirect from any Product. 
Indemnification
Purchaser agrees to indemnify and hold harmless Company, its affiliates, and its respective officers, directors, agents, employees, and other independent contractors from any and all claims, demands, losses, causes of action, damage, lawsuits, judgments, including attorneys' fees and costs, arising out of, or relating to, Purchaser's action(s) under this Agreement or misuse of a Product. User agrees to defend against any and all claims, demands, causes of action, lawsuits, and/or judgments arising out of, or relating to, the Purchaser's participation under this Agreement, unless expressly stated otherwise by Company, in writing.
Limitation of Liability
User agrees that CreateHER Stock's liability for any reason shall be no more than the total purchase price of the digital good or service subscribed to/purchased.
Entire Agreement
This Agreement contains the entire Agreement between the parties relating to the subject matter and supersedes any previous agreements, arrangements, undertakings or proposals, oral or written. This Agreement may be updated without notice. Neither course of performance, nor course of dealing, nor usage of trade, shall be used to qualify, explain, supplement or otherwise modify any of the provisions of this Agreement.  No amendment of, or any consent with respect to, any provision of this Agreement shall bind either party unless set forth in a writing, specifying such waiver, consent, or amendment, signed by both parties.  
Governing Law and Jurisdiction
These terms shall be governed by and construed in accordance with the law of Georgia and the parties hereby submit to the exclusive jurisdiction of the US courts.
Last Updated : January 2017