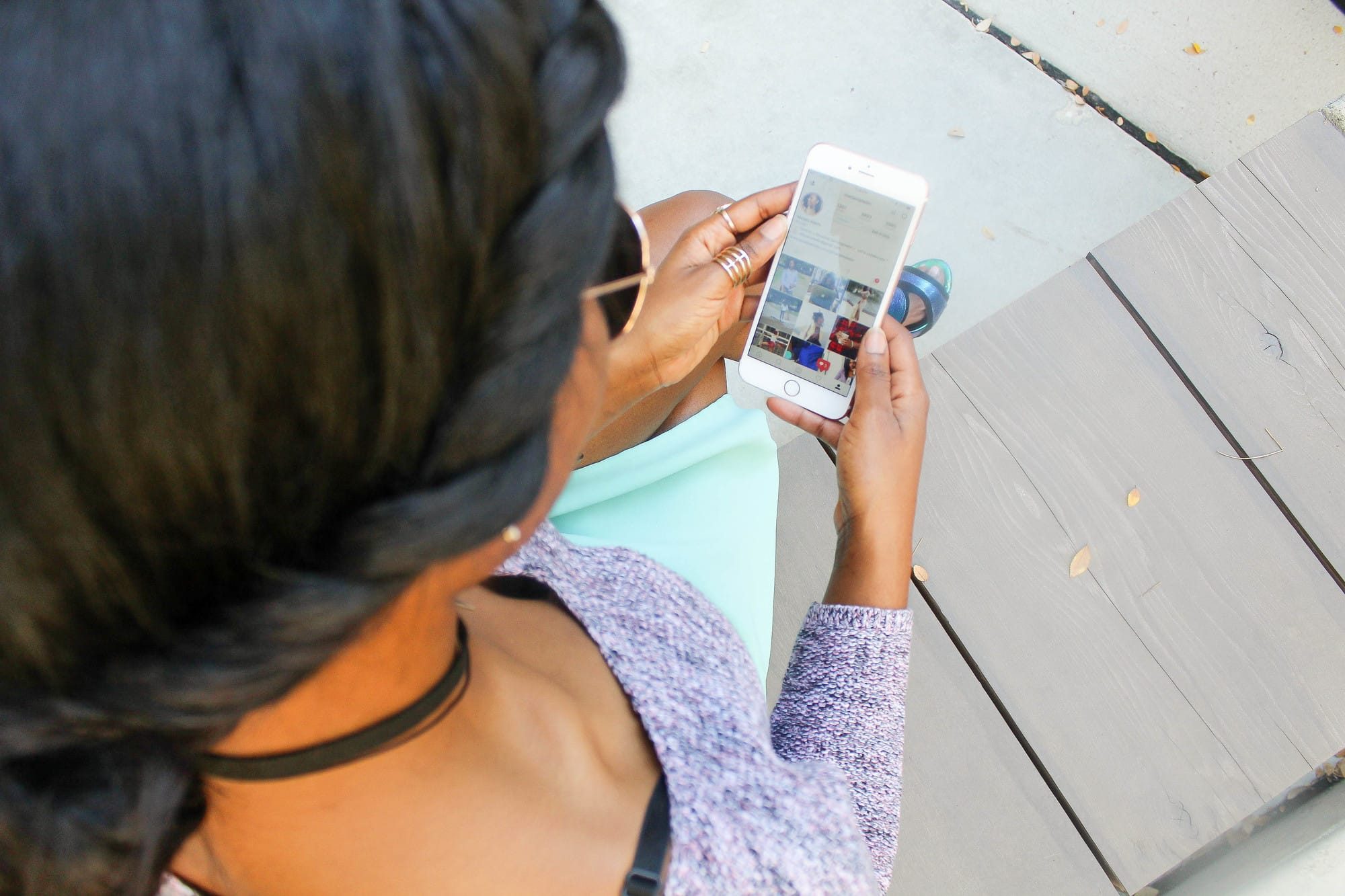 We want to make this as easy as possible to understand – because, hey, legal mumbo jumbo is boring and can seem like a foreign language to many of us sometimes. Legal stuff is never fun but always important. CreateHER Stock is a lifestyle-esque, stock photography resource where we curate modern and authentic imagery for female bloggers, creatives, and online influencers of color. We are proud to say that we serve individuals of all races and ethnicities who find great use  in our content – catering specifically to Black women and most of our everyday lives.
THE LICENSE: Non-Exclusive. Use for personal or use for your business. (See Usage Overview below)
We're here to help fill a gap where stock photography is otherwise lack-luster for African American women. Understand that we are a small platform and we curate all of our content with love, not haste. Your support allows us to continue growing and curating great content just for you. So if you're expecting to sit down and view a catalog of over 10k images and beyond, we may not be for you.
Please review the information below prior to making any purchase or commitment to our wonderful platform! We like to keep it simple and to the point, for the most part. Questions? Contact Us.
Images found on the CreateHER Stock platform (including free gallery images) are under a standard, non-exclusive license for personal use only.
What does that even mean? Well, you're not the only person who uses images found on this platform. The images are available to you for personal, non-commercial use. Understand that you may not sale or re-distribute these images to third-parties or for profit (selling of your own products using our content).
You may:
Alter images with text overlays, filters, lighten, darken, crop, etc. 

Use images for editorial use – (newspapers, blog and website articles, non-commercial presentations, and magazines). 

Non-commercial advertising  – (i.e public service announcements, promoting your services, etc.)

Use images within template mockups only. (not resale with product)
You may not: 
Use CreateHER Stock content for commercial use (i.e part of resale) – this includes not using for apparel such as t-shirts, book covers for profit, etc)

Manipulate or distort content to pass off as your own.

Use for commercial advertising/marketing or promotional material

Resale CreateHER Stock content used in personal mockups or templates you plan to sell.

Images may not be used for any offensive, illegal or pornographic use.  
You will need to reach out to purchase an extended license if you plan to use CreateHER Stock in connection within commercial sales, film, high-traffic websites, television, documentaries, or any other video or multimedia presentation / mainstream media. You agree to use reasonable commercial efforts to accord the copyright holder and CreateHER Stock a credit as provided here – © 2017 CreateHER Stock, LLC.
All images & content on this website are exclusive to CreateHER Stock and its Contributors as copyright holders, unless stated otherwise. You may not use any images or content for profit without the express permission and proper compensation (extended license) to CreateHER Stock. For more information, contact us here.
You may opt to receive free images monthly to your email inbox. Images are non-exclusive. For the purposes of this license, email subscribers are considered "Users"
Users May:
Use images for personal use only.

Resize, crop , filter, or change orientation.

Overlay the image with text, screenshots, product or mockup designs.

Examples of Uses: create email opt-ins, digital workbooks, pdfs, etc.
Users may not:
Manipulate or distort the image to claim the image as their own.

Sell the image to a third-party.

​​Images may not be used for any offensive, illegal or pornographic use. 

Use images to promote or sell other stock photography services/resources,  free or paid.

​
VIP Premium Membership comes with a non-exclusive limited use license. Users are not required to pay per image to use once premium members, unless they desire to use commerically for media (television, etc) or use within or on products for profit.
– See Simplified Usage Overview –
CreateHER Stock and Contributors are the sole and exclusive owners and holders of image copyrights.
Credit / Attribution is not mandatory on all platofrms, but greatly encouraged on platforms such as Instagram.  Use #CreateHERs to show off how you're using our aawesome content.
All users acknowledge that CreateHER Stock and its Contributors do not make any representations or assurances of non-infringement and does not make claim to have received releases from any brands, designers, or manufacturers for use of products, registered trademarks, logos or intellectual property that may or may not be portrayed in images found on this platform. Users also agree that CreateHER Stock or its Contributors shall not be liable for any damages resulting from the use of any  images provided. CreateHER Stock or its Contributors shall not be liable for any claims related to, or resulting from, your use of the images, which may or may not have been modified by you, or combined with other content.
Of course! You can lighten, darken, add filters, add text, crop, rotate, and more to the images. You can NOT alter/manipulate the images in any way to claim as your own.
Sweet! You can use our images for your blog posts, social media, graphic design projects, as placeholders within templates, banners, with freebies such as workbooks and free courses, and more!
Yes! You would have to reach out to us directly so you can purchase an extended use license in order to sell products or physical goods using our images.
Yes! They make great placeholders. You can not however, resale those images used within your mockups to your customers.
No. All of our images do not always feature a full face of a person. Some of our content is also created to not show a full face. If they do, you are free to crop the image.
All models are required to sign a model release with us so yes, it is legal for us to share images with their likeness.
The majority of our content is curated by our Founder and HPIC, Neosha as well as our Creative Director, I'sha. We also have images available that were shared from other contributors.
All images within Premium list the creator information.
Yes. This is only because we have a firm belief in supporting the creators of this wonderful content we share with you. It's also part of why we're able to price our Premium so low to keep it as affordable as we can. Contact Us if you'd like to use our images on or within your commercial content for profit (courses, print, apparel, etc).
Yes, all up to date web browsers are compatible with out website.
Not at the moment but it is something we're in the works on with our developer.